consents

.online is a single place where customers can control what information they share with whom, and on what terms.

Initially provided to end users via our B2B clients, Financial Information Users that require access to their customers' bank transaction data. Clients introduce consents.online to their customers during their sign up journey, describing it as their partner which collects data for them, providing visibility into what data is being accessed and helping them control access in the future.

Once a customer has given consent, they are given access to the consents.online via the website or the iOS or Android app, where they can control and monitor those consents. If a customer has provided consent to multiple parties to access multiple sources of information, all of the consents given can be managed in one place.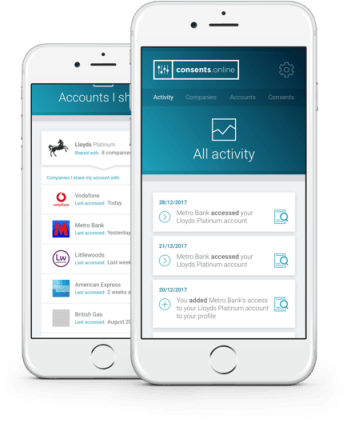 Transparency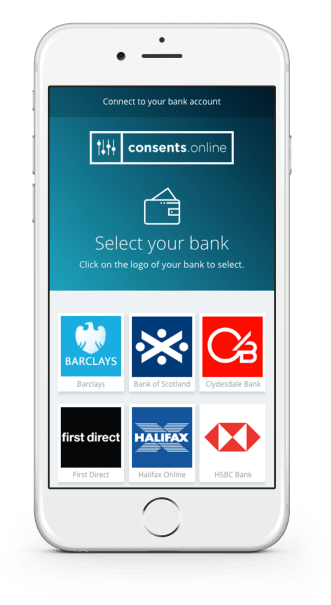 Awareness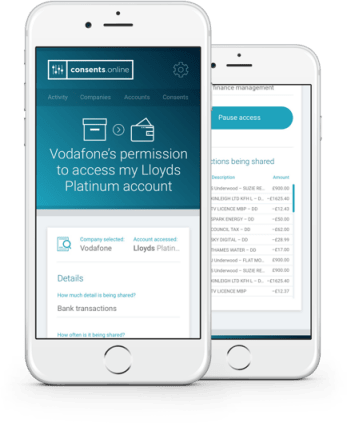 Control
Frequently Asked Questions
You have questions - we have answers. Check out our frequently asked questions below, and if your question isn't answered, feel free to contact us.
Consents.online will only be able to access your data if we have your explicit consent to do so. Furthermore, once you have agreed to share your data, as part of the consents.online service, you will be able to revoke any company's access at any stage you wish.
A third party will only request the data it needs to provide their product or service to you and they will describe exactly what that data is they are accessing, how long they need it for and what they will do with it. You will always have the ability to make an informed decision or whether to share your data or not.
Consents.online is registered with, and regulated by, the FCA in order to act as an Account Information Service Provider. This enables us to offer our services to you through the Open Banking scheme. Our FCA registration number is 792642.
Security is at the heart of everything we do. It is worth noting that Consents.online is required to meet certain criteria to be registered with the FCA in order to keep your data safe and secure. We also have to comply with the security standards that underpin Open Banking.

Finally, our company is pleased to note that it complies with the ISO 27001 global security standard.
When you give consent to consents.online to access your data on behalf of a financial services provider, you will go through a step where your bank/building society verifies your identity. This is similar to how you access your internet or mobile banking services at the moment. This process will inform your bank that you have securely shared your information with us as part of the Open Banking scheme.
You can opt-out of Open Banking services at any time you wish through the consents.online website or mobile app or through your bank/building society. Either way, when you revoke access it will mean that consents.online and any services you previously granted access to will no longer be able to view your information.
No, it is completely free for all consumers.
Yes, Open Banking is a government initiative developed in partnership with the UK banking institutions. The scheme has been developed with security and privacy at the front of the agenda and you can rest assured that it is perfectly safe for you to engage products and services as part of Open Banking.

If you have any further concerns, we suggest you get in touch with your bank to discuss.
You can find out more about Open Banking from the Financial Conduct Authority, Money Advice Service and Which? using the links below.


Please contact the individual financial services provider to find out how to cancel or exit the arrangement.
You should first contact consents.online to discuss your complaint.

If you are unhappy with the response received from us, you can contact the independent Financial Ombudsman: